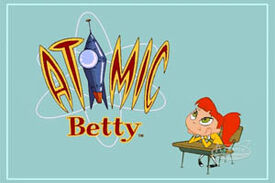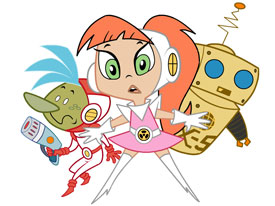 Atomic Betty began life as an original trailer/preview online, as of fall 2000. It was later picked up as its full TV series (as of 2004), and has premiered on any of the following channels:
Gallery
These were taken from the original Atomic Betty trailer.
Trivia
The trailer is different from the full series.
Community content is available under
CC-BY-SA
unless otherwise noted.